Europe
Earthquake in Turkey and Syria kills at least 360 people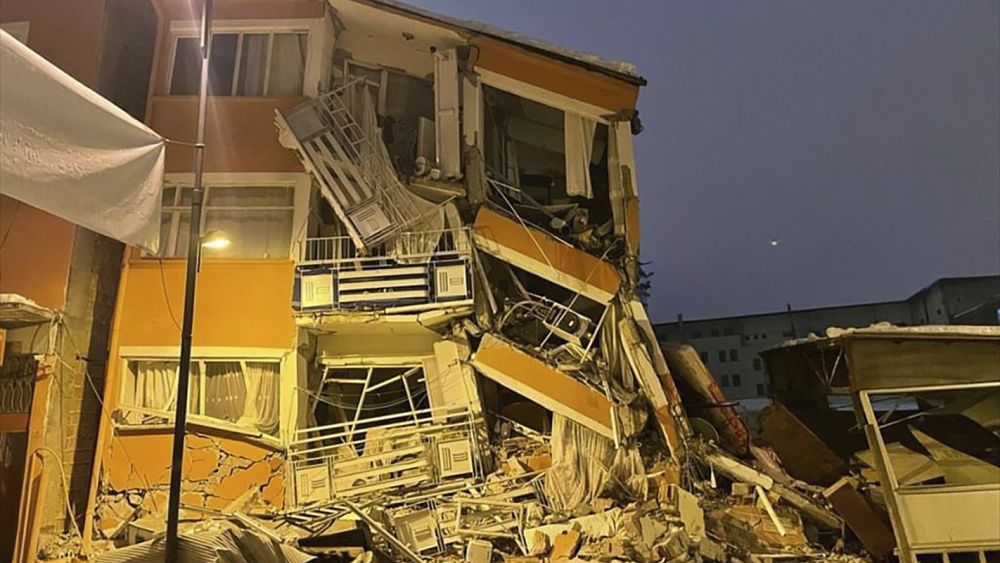 News Post
||
Euro News
:
A major earthquake in southeastern Turkey and northern Syria has killed at least 360 people, with the death toll expected to rise further
The 7.8-magnitude quake struck at 4:17 AM local time, with its epicentre near the Turkish city of Gaziantep, where several buildings have collapsed.
Turkish President Recep Tayyip Erdogan has said on Twitter that "search and rescue teams were immediately dispatched" to the areas hit by the quake.
Meanwhile, the country's interior minister has appealed to people not to enter damaged buildings due to the risks of collapse and to keep roads clear to allow ambulances and emergency services access to the affected areas.
In Syria, the quake smashed opposition-held regions packed with some 4 million people displaced from other parts of the country, due to the civil war. 
Many of them live in decrepit conditions with little health care, with Russian-backed Syrian forces surrounding the area and sometimes carrying out airstrikes. Rescue workers said hospitals in the area were packed.
Syrian state television has reported that a building near Latakia, on the country's west coast, has collapsed, along with several buildings partially collapsing in Hama, central Syria. 
At least 20 aftershocks have followed the quake, some hours later during daylight, with the strongest registering 6.6 on the Richter magnitude scale according to Turkish authorities.
The region is historically prone to earthquakes, sitting across major faultlines. In 1999 around 18,000 people were killed in a series of quakes affecting northern Turkey.
Latest Breaking News Today of Europe- Spain, Germany, France, Italy, EU & more

Today News Post || Latest News || World News || EU Today || Health || Tech News || Education News

Source