Europe
Fatal stabbing of British MP is terrorist incident, police say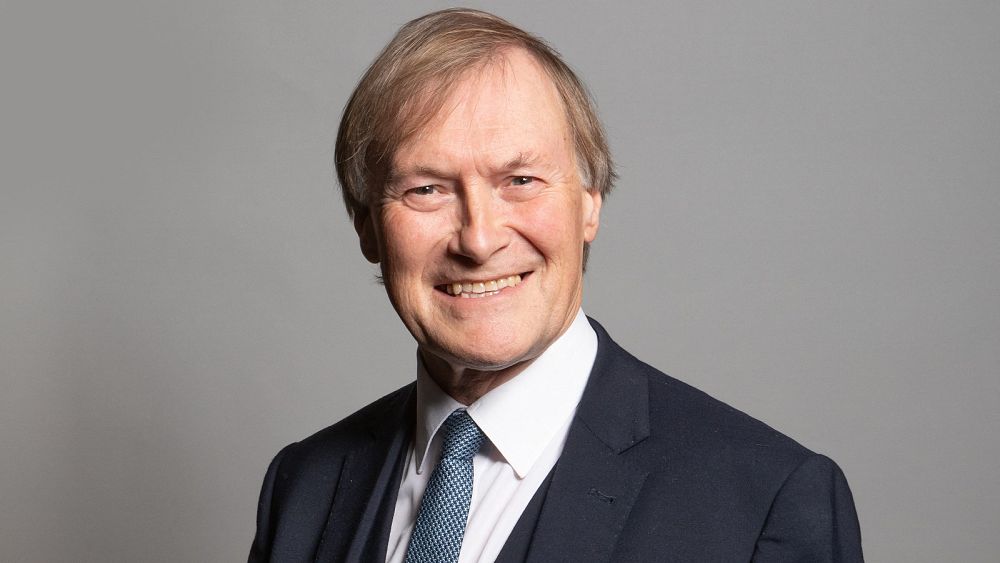 News Post
||
Euro News
:
UK police declared the fatal stabbing of Sir David Amess a terrorist incident as the investigation into the incident continued.
The Conservative member of the UK Parliament, from Southend West, was stabbed at a constituent meeting at a church and died at the scene.
"The early investigation has revealed a potential motivation linked to Islamist extremism," UK police said in a statement overnight.
Police arrested a 25-year-old man on suspicion of murder after the attack, which happened around midday on Friday in the English coastal town of Leigh-on-Sea.
UK police say it is believed the man acted alone but enquiries into the incident are being carried out with police carrying out searches at two addresses in the London area.
Boris Johnson said he was "full of shock and sadness" at the death of the MP who was "killed in his constituency surgery, in a church, after almost 40 years of continuous service to the people of Essex and the whole of the United Kingdom."
"He was one of the kindest, nicest, most gentle people in politics," he added.
British politicians paid tribute to the MP and expressed their shock over the incident.
Johnson and Labour leader Keir Starmer arrived at the scene on Saturday morning to lay flowers in tribute to the MP. They were joined by Speaker of the House of Commons Lindsay Hoyle and other politicians.
It comes five years after Labour MP Joe Cox was fatally stabbed by a far-right extremist in her constituency.
Now with Amess' killing, more attention is being drawn to the security of politicians who often travel to meet with their constituents in person.
Conservative MP Tobias Ellwood said engaging with the public is " a vital part of our work" but that there was "understandable huge anxiety amongst MPs now."
"Until the Home Secretary's review of MP security is complete I would recommend a temporary PAUSE in face to face meetings," Ellwood tweeted.
British home secretary Priti Patel said she had been in contact with "the speaker of the House, and with the police and our security services to make sure that all measures are being put in place for the security of MPs, so that they can carry on with their duties as elected democratic members."
Latest Breaking News Today of Europe- Spain, Germany, France, Italy, EU & more

Today News Post || Latest News || World News || EU Today || Health || Tech News || Education News

Source