Europe
German election: Live updates as voters choose a new Bundestag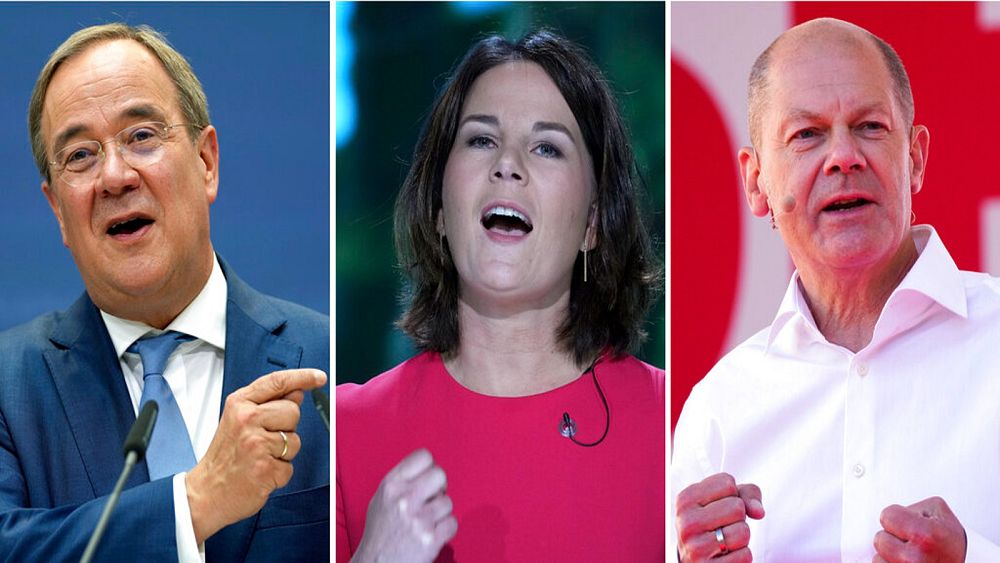 News Post
||
Euro News
:
The German election today marks the end of an era as Angela Merkel bows out after 16 years. Who will succeed her? Will Olaf Scholz and his Social Democratic Party be able to translate a narrow poll lead into electoral success? And after Germany"s deadly floods earlier this summer, how much will the climate crisis influence voters?
Here is a summary of what you need to know so far, follow our live updates below.
09.25.2021
19:24
Summary
Germany is holding elections for a new parliament (Bundestag)
Angela Merkel is standing down after 16 years. 
The new Bundestag will elect Merkel's successor, likely from the party that wins the election.
Social Democratic Party (SPD) were leading the opinion polls.
Armin Laschet (CDU), Olaf Scholz (SPD) and Annalena Baerbock (Greens) vying to be next chancellor
Polls open at 8h and close at 18h (CEST)
16:52
For starters, how does the German election system even work?
Around 60.4 million Germans are eligible to vote in Sunday's election. They will place two votes on election day: one for the candidates in their constituency and another for the political party lists.
The Bundestag officially has 598 seats, although that number can fluctuate due to the parliament system. It is the only body that is elected directly by voters.
Here's a more in-depth look at how the election system works.
16:49
I'm Lauren and I will be following the German election live all evening to bring you the latest updates as voters select a new federal parliament, known as the Bundestag. Polls will close at 18:00 CEST and we're expecting to have preliminary results then.

Latest Breaking News Today of Europe- Spain, Germany, France, Italy, EU & more

Today News Post || Latest News || World News || EU Today || Health || Tech News || Education News

Source