United Kingdom
Prince William calls for improved online safety after coroner's ruling in Molly Russell death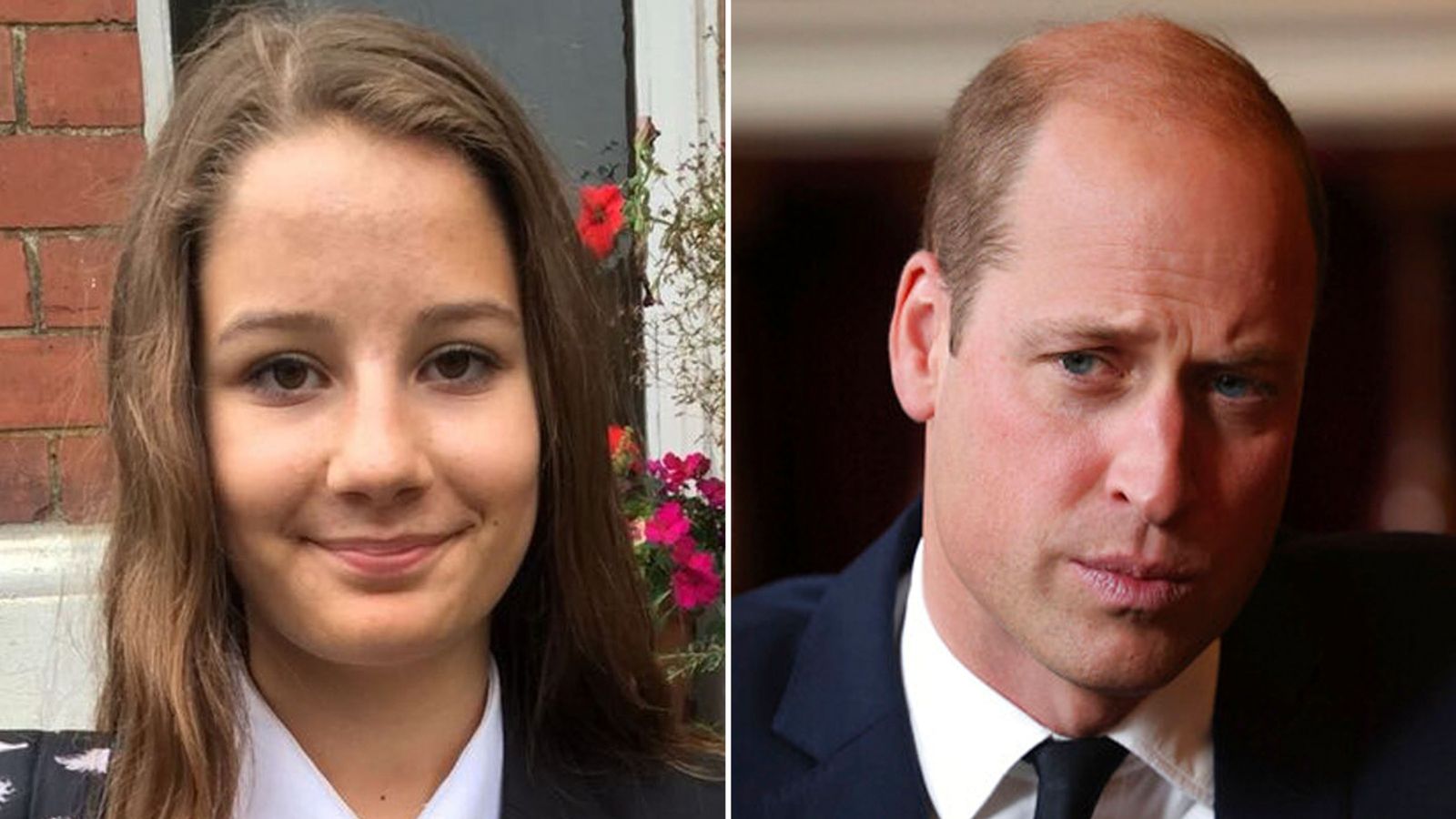 Today News
||
UK News
Prince William has called for improved online safety for children after a coroner ruled social media contributed to the death of 14-year-old Molly Russell.
The Prince of Wales said: "No parent should ever have to endure what Ian Russell and his family have been through. They have been so incredibly brave. Online safety for our children and young people needs to be a prerequisite, not an afterthought."
The schoolgirl from Harrow, northwest London, was found dead in her bedroom after viewing content related to suicide, depression and anxiety online.
Andrew Walker, the coroner, said he did not "think it would be safe" to give suicide as her cause of death, instead opting for self-harm.
Giving his findings on Friday, he said: "Molly was at a transition period in her young life which made certain elements of communication difficult."
She was "exposed to material that may have influenced her in a negative way and, in addition, what had started as a depression had become a more serious depressive illness", he told North London Coroners Court.
Dame Rachel de Souza, the children's commissioner for England, told Sky News social media giants should remove such harmful content from their platforms.
She added it is "despicable" the companies put "profits ahead of children's safety".
Dame Rachel said: "There was talk at one point of actually fining named executives, the people in charge, and imprisoning them. I think it can't go far enough.
"Why can these companies not take this stuff down now?
"I meet leaders of the six big tech companies every six months. They agree to meet me and I constantly ask them 'how many children have you got online? Are you taking this material down?'
"They try to evade my questions. They are not doing enough. I honestly think we are seeing mealy-mouthed responses.
"As I said before, they need to get a moral compass and sort this out now, they can do it."
UK news Today Latest stories & updates More Headlines