Deportes
Los boricuas Josué Vargas y John Bauza se apuntan victorias en Las Vegas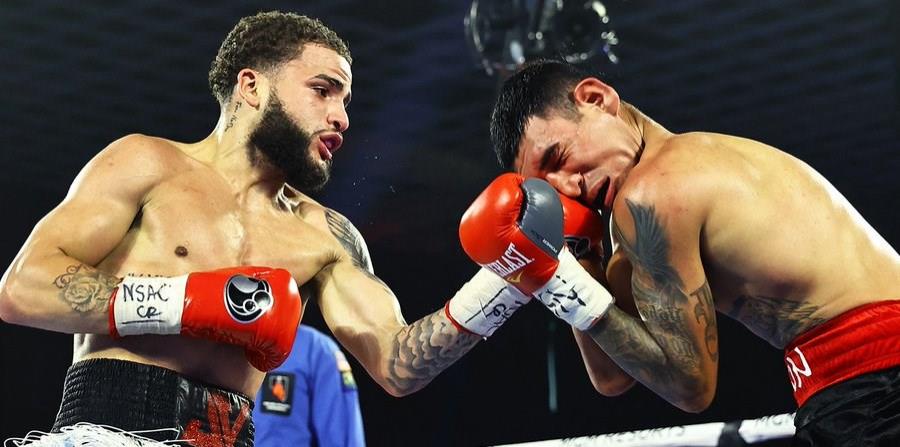 Ultimas Noticias
||
Los boxeadores puertorriqueños Josué "The Prodigy" Vargas y John "El Terrible" Bauza se apuntaron el martes triunfos por decisión unánime, respectivamente, en la continuación de las carteleras de verano de Top Rank en el hotel MGM Grand de Las Vegas, transmitidas por ESPN.
Vargas, campeón junior norteamericano junior welter de la Federación Internacional de Boxeo (FIB) mejoró a 17-1 con 9 nocauts tras derrotar a Salvador Briceño (17-6, 11 kos) en un combate de 10 asaltos.
A step forward for the Junior Welterweight prospect, "The Prodigy" earns a UD win in Vegas.@josuevargas101 ??#SaucedoFredrickson pic.twitter.com/88BsmdJLqO

— Top Rank Boxing (@trboxing) July 1, 2020
Vargas no tuvo a su padre, Elario "Tito" Vargas, en su esquina debido a que violó el protocolo de la "Burbuja" en la instalación para evitar contagios de COVID-19.
.@JosueVargas101 got emotional while talking about not having his father in his corner due to a violation of the Top Rank bubble. #SaucedoFredrickson pic.twitter.com/9LtxsrxBR7

— ESPN Ringside (@ESPNRingside) July 1, 2020
Bauza, por su parte, mantuvo su invicto (14-0, 5 nocauts) al superar al irlandés Larry Fryers (11-3, 4 nocauts).
Still perfect ??"El terrible" delivers a solid performance earning the Unanimous Decision victory over Fryers. @BauzaJohn | #SaucedoFredrickson pic.twitter.com/Y6yR4QPt88

— Top Rank Boxing (@trboxing) July 1, 2020
El jueves, el excampeón mundial José "Sniper" Pedraza subirá al cuadrilátero para enfrentar a Mikkel LesPierre en un combate de las 144 libras. La pelea fue pospuesta el pasado 18 de junio debido a un caso positivo al virus en el equipo de LesPierre.
Últimas Noticias En Español Mundo, EE.UU., Latino América y mucho más.
Noticias En Ingles || Ultimas Noticias || América Latina Noticias || Deportes Noticias || Negocios Noticias ||
Estados Unidos || Entretenimiento Noticias || Mundo Noticias || Salud Noticias || Tecno Noticias

Source