Jeff Bridges Gives Update On His Cancer Battle: 'I Have S**t To Share' – Perez Hilton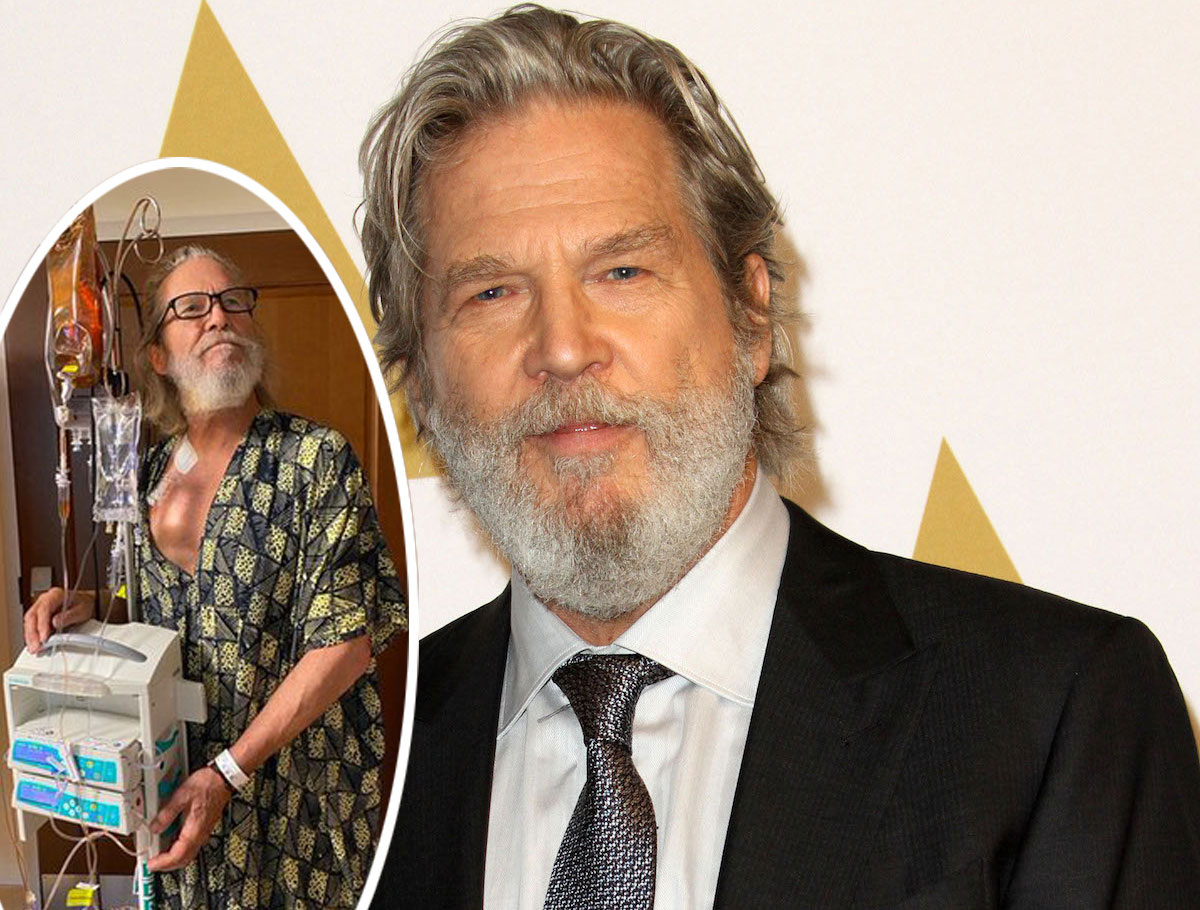 Entertainment
:
Jeff Bridges is giving fans a health update after sharing his lymphoma diagnosis just over a week ago.
On Thursday, the legendary actor tweeted out a thank you to his fans for their support, along with a photo (above) of himself posing triumphantly in a hospital gown. Directing followers to his website, he wrote:
"I want to thank you all for reaching out during this time, it feels good getting all the well wishes and love!"
Related: Tom Parker Welcomes Second Child Following Stage 4 Brain Cancer Diagnosis
Along with recent musings, the 70-year-old wrote in the first entry of his new online journal how he's been feeling since starting his treatment:
"This cancer thing is bringing on feelings of preciousness, and gratitude, and good old fashion love, and lots of it, big time. I'm feeling so much of it comin' my way, and man, I appreciate it. It's contagious, all this love, like some kind of positive virus."
Definitely better than the current virus we're all dealing with! He continued to say that "this cancer is making me appreciate my mortality, appreciate impermanence," and wrote:
"I want to acknowledge and thank you guys for reaching out during this time. It feels good, getting all the well wishes and love."
So happy to hear it!
Bridges also shared numerous other links, writing:
"I'm realizing if I have s**t to share, now's the time."
One of the things on his mind as of late is caring for our natural environment: "trees, man, gotta take care of our trees, they're us." Very true! Links on the site include a video featuring Bridges talking about environmentally-friendly guitar options and an environmental documentary he produced.
The father of three concluded his first update:
"I'm lookin' to be in a partnership with you guys in creating a beautiful life and world for all of us."
As we mentioned, the Academy Award winner first announced his diagnosis via Twitter on October 19 with a reference to his iconic character in The Big Lebowski:
"As the Dude would say.. New S**T has come to light. I have been diagnosed with Lymphoma. Although it is a serious disease, I feel fortunate that I have a great team of doctors and the prognosis is good. I'm starting treatment and will keep you posted on my recovery."

"I'm profoundly grateful for the love and support from my family and friends. Thank you for your prayers and well wishes. And, while I have you, please remember to go vote. Because we are all in this together. http://Vote.org. Love, Jeff"
We're continuing to send Jeff best wishes!
[Image via Adriana M. Barraza/WENN & Jeff Bridges/Twitter.]

Latest Entertainment News Today, Trending Celebrity News Gossips & Headlines
Today News Post || Breaking News || Entertainment News || Movies || Movie Review || Celeb Gossips || Tv Shows

Source