Europe
Is the energy crisis behind us?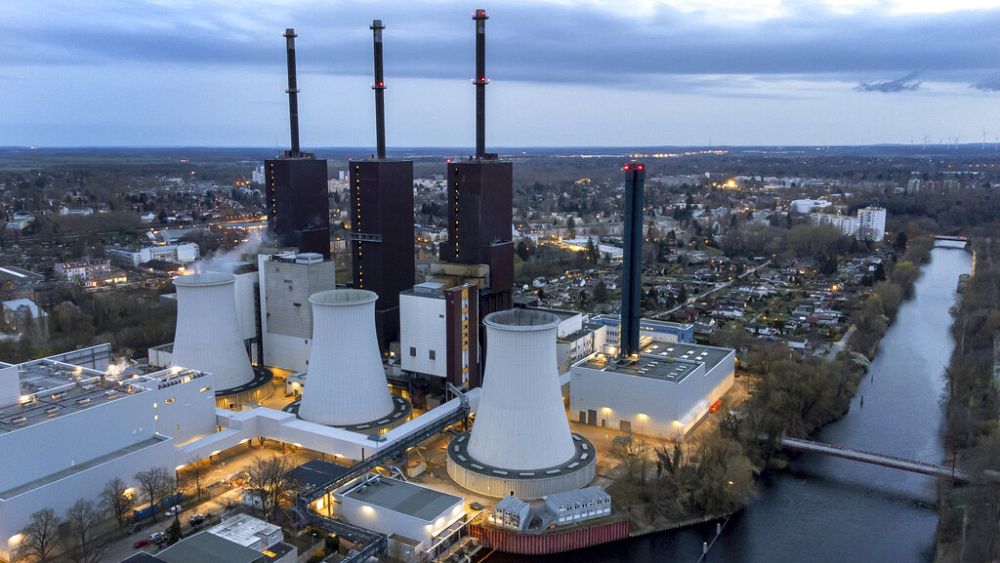 [ad_1]
News Post
||
Euro News
:
As the war in Ukraine continues, Europeans are already looking ahead to the coming winter, keeping a close eye on their gas reserves.
Since Moscow drastically reduced its gas deliveries, the EU has redoubled its efforts to avoid power cuts by switching to other suppliers and encouraging businesses and individuals to be more energy-efficient.
"The crisis is not over"
Thierry Bros, a professor at Sciences Po Paris and a specialist in energy issues, points out that while last winter's mild temperatures have helped to avoid a chaotic scenario, concerns remain: "The crisis is not over. Because to resolve an energy crisis, you have to invest in additional production. While the European Commission has introduced subsidies to help consumers cope with soaring bills, it has not launched any new projects."
For his part, Patrice Geoffron, Director of the Center for Geopolitics and Raw Materials (CGEMP), notes a whole series of factors which, in his view, allow us to approach the coming winter with greater serenity: "We're out of the period of flabbergasting (…) Gas prices have become more reasonable again, and infrastructures have begun to be adapted to new import terminals for liquefied natural gas."
A race for liquefied natural gas
To cope with dwindling Russian gas supplies, the European Union has massively increased its LNG imports, particularly from the USA. In 2022, US exports to the EU jumped by 143% year-on-year, according to IEEFA.
Europeans have also been able to count on deliveries from Qatar, Egypt, Algeria, Norway, Azerbaijan and Angola.
As for Russia, it has not yet completely closed the floodgates, with around 10% of European gas demand still being met by Russian gas, half of it LNG. "It's not in Russia's interest to cut its supplies completely. This would enable it to create a degree of dissension within the European Union; it supplies Hungary in particular, but also other countries," notes Thierry Bros. "On the other hand, we can imagine the Russian state being ready, from the start of winter, to create uncertainty, not over gas as it did in 2022, but perhaps, this time, over liquefied natural gas."
As a result of this LNG race, the need for LNG terminals and tankers has exploded. Germany, which had no liquefied natural gas terminals, inaugurated three in January and plans to open four more with billions of euros in public funding.
High levels of gas supply in the EU
Aware of the risk of energy shortages, Europeans have generally respected the 15% gas consumption reduction target set by Brussels and extended it for one more year.
Over the August-November period, natural gas consumption in the European Union exceeded the target, falling by more than 20% compared with the average over the last five years, notes the European office Eurostat. Finland, Latvia and Lithuania were at the top of the class.
At the end of the cold season, in March, the filling level of tanks was around 55%, much higher than in the same month of 2022. And by May 30, 68% of tanks were full across Europe. "This is a particularly high level for this period", notes Patrice Geoffron.
Before next winter, stocks will have to reach 90%, as the regulations now stipulate.
Factors contributing to a  worst-case scenario
Despite the overall green light, experts have not yet ruled out the possibility of a worst-case scenario.
Among the main aggravating factors: are a total disruption of Russian gas supplies, an icy winter season and a significant drought: "This could create stress on water levels in Europe, affecting both hydroelectricity and nuclear power generation. This would have an indirect effect on gas consumption. More gas would have to be drawn from the reservoirs to produce electricity," notes Patrice Geoffron.
The International Energy Agency (IEA) has identified another threat to Europe's energy security: increased demand for natural gas from China: "It's important to bear in mind that, by 2022, some of the liquefied natural gas arriving in Europe was originally destined for China, but it didn't need it, given both the zero Covid period and a less flamboyant economic dynamic," continues Patrice Geoffron. "Nevertheless, some of this gas is destined to return to China in the future. Therefore, there will likely be competition for gas supplies in Europe and Asia. Russia will try to play in this competition."
Faced with these factors, the European Union strives to strengthen its energy independence. Its objectives include doubling biomethane production from agricultural and industrial waste by 2030 and developing low-carbon hydrogen.
Latest Breaking News Today of Europe- Spain, Germany, France, Italy, EU & more

Today News Post || Latest News || World News || EU Today || Health || Tech News || Education News

Source